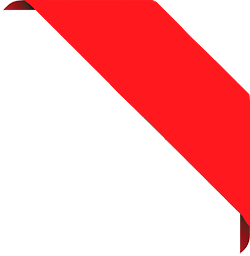 Reagecon Aluminium Standard for ICP, ICP-MS 250 µg/L (0.25 ppm) in 2-5% in Nitric Acid (HNO)
Ref. 07-PAL3A2
Estimated delivery time: ~15 days
---
Product Information
Name:
Reagecon Aluminium Standard for ICP, ICP-MS 250 µg/L (0.25 ppm) in 2-5% in Nitric Acid (HNO)
Synonyms:
(1α,2α,3β,4α,5α,6β)-1,2,3,4,5,6-Hexachlorocyclohexane
1,2,3,4,5,6-G-Hexachlorocyclohexane
1,2,3,4,5,6-Hexachlorocyclohexane
666
Aalindan
Aficide
Agrocide
Aparasin
Aphtiria
Aplidal
See more synonyms
Arbitex
BBH
Ben-Hex
Benhexol
Bexol
BHC
Celanex
Chloresene
Codechine
DBH
Devoran
Entomoxan
Esoderm
Forst-Nexen
Gamacid
Gamacide
Gamene
Gamma-HCH
Gammalin
Gammaterr
Gammexane
Gamoline
Geobilan
Gexane
HCC
Hcch
HCH
Heclotox
Hexa
Hexachloran
Hexachlorane
Hexachlorocyclohexane
Hexatin
Hexaverm
Hexicide
Hexyclan
HGI
Hilbeech
Hortex
Inexit
Jacutin
Kanodane
Kokotine
Kwell
Lasochron
Lendine
Lentox
Lidenal
Lindafor
Lindane
Lindatox
Lindex
Lindosep
Lintox
Linvur
Lorexane
Mszycol
Neo-Scabicidol
Nexit
Nicochloran
Omnitox
Ovadziak
Owadziak
Pedraczak
Pflanzol
PLK
Prodactif
Quellada
Sang-gamma
Scabecid
Scabene
Spritzlindane
Spritz-Rapidin
Spruehpflanzol
Streunex
Tri-6
Viton
γ-1,2,3,4,5,6-Hexachlorocyclohexane
Γ-666
γ-Benzohexachloride
γ-BHC
γ-HCH
γ-Hexachloran
γ-Hexachlorane
γ-Hexachlorobenzene
γ-Hexachlorocyclohexane
γ-Lindane
Description:
Reagecon's Aluminium Standard for ICP, ICP-MS 250 µg/L (250 ppm) in 2-5% HNO for ICP or ICP-MS is manufactured from ultra-pure metal (99.999%) and it is tested by an ISO17025 Accredited Test Method (INAB Ref: 264T). The raw material used in this standard is assayed by titration and ICP-MS prior to manufacture. Separate CRMs are used to control or calibrate the titration and ICP-MS respectively. This product is manufactured gravimetrically using the mass balance approach: 100% less the sum of all impurities (w/w). Prior to bottling, the final product is tested and verified using ICP-MS and it is certified using the gravimetric result, corrected for density. To as specification of 0.2%. The certified results are reported and certified in mg/kg and mg/L on the basis of weight and density. Reagecon hold ISO/IEC 17025 accreditation for calibration of laboratory balances (INAB Ref: 265C). All of the volumetric, titrimetric and gravimetric functions are carried out under a highly regulated temperature regime. Reagecon hold ISO/IEC 17025 for Temperature Calibration in the range of -90 C to 650 C (INAB Ref: 265C) and ISO/IEC 17025 Accreditation for density measurement using Oscillating U-Tube and Bingham Pycnometry Methods (INAB Ref: 264T).
- GHS/OSHA compliant, REACH
- This product is produced in a highly controlled cleanroom (ISO 7) environment, using ultra-pure water (specially treated for the production of mass spectroscopy standards), triple distilled acids and triple leached pre-cleaned bottles. The titrimetry and spectroscopy are controlled and calibrated using separate Certified Reference Materials (CRMs), so the product comes with two layers of traceability including NIST Standards where available. All of the uncertainties of measurement for this product are calculated according to Eurachem/CITAC guidelines and reported as expanded uncertainties at the 95% confidence level.

Technical inquiry
Please use instead the cart to request a quotation or an order
If you want to request a quotation or place an order, please instead add the desired products to your cart and then request a quotation or order from the cart. It is faster, cheaper, and you will be able to benefit from the available discounts and other advantages.