p-Anisoyl chloride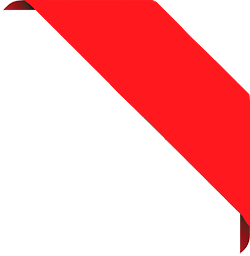 p-Anisoyl chloride
Ref. 3D-FA03651
| | | |
| --- | --- | --- |
| 25g | To inquire | |
| 50g | To inquire | |
| 100g | To inquire | |
| 250g | To inquire | |
| 500g | To inquire | |
Estimated delivery in United States, on Thursday 1 Feb 2024
---
Product Information
Synonyms:
Anisoyl chloride4-Methoxybenzoyl chloride
4-Anisoyl chloride
4-Methoxybenzoic acid chloride
4-Methoxybenzoyl chloride
4-Methoxychlorobenzoyl
4-Methoxyphenylchloroform
Anisoyl Chloride
Anisoylchlorid
Chlorure d'anisoyle
Cloruro De Anisoilo
See more synonyms
Nsc 86125
Para-anisoyl chloride
p-Methoxybenzoic acid chloride
p-Methoxybenzoyl chloride
Description:
p-Anisoyl chloride is a compound that has been shown to inhibit the growth of cancer cells in vitro. It also has significant cytotoxicity, which may be due to its ability to cause the hydrolysis of serine protease. p-Anisoyl chloride is synthesized by reacting acetic anhydride with hydrochloric acid and sodium hydroxide solution in a nonpolar solvent. This reaction leads to the formation of bis(p-anisoyl)chloride, which can then react with pyrimidine compounds. The reaction mechanism for this synthesis is Friedel-Crafts acylation reaction.
---
Chemical properties
Molecular weight:
170.59 g/mol
InChI:
InChI=1S/C8H7ClO2/c1-11-7-4-2-6(3-5-7)8(9)10/h2-5H,1H3
InChI key:
InChIKey=MXMOTZIXVICDSD-UHFFFAOYSA-N
SMILES:
COc1ccc(C(=O)Cl)cc1
Technical inquiry about:
3D-FA03651 p-Anisoyl chloride
Please use instead the cart to request a quotation or an order
If you want to request a quotation or place an order, please instead add the desired products to your cart and then request a quotation or order from the cart. It is faster, cheaper, and you will be able to benefit from the available discounts and other advantages.
* Mandatory fields.