2-Methyl-1-phenyl-2-propanol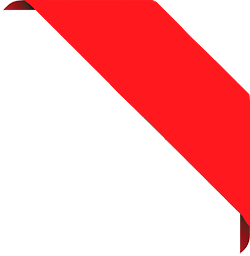 2-Methyl-1-phenyl-2-propanol
Ref. 3D-FM146100
| | | |
| --- | --- | --- |
| 1kg | To inquire | |
| 2kg | To inquire | |
| 100g | To inquire | |
| 250g | To inquire | |
| 500g | To inquire | |
Estimated delivery in United States, on Thursday 1 Feb 2024
---
Product Information
Name:
2-Methyl-1-phenyl-2-propanol
Synonyms:
1,1-Dimethyl-2-Phenylethanol
1,1-Dimethyl-2-phenylethyl alcohol
1,1-Dimethylphenylethanol
1-Benzyl-1-methylethanol
1-Phenyl-2-hydroxy-2-methylpropane
1-Phenyl-2-methylpropan-2-ol
2-Benzyl-2-propanol
2-Hydroxy-2-methyl-1-phenyl-1-propane
2-Hydroxy-2-methyl-1-phenylpropane
2-Methyl-1-Phenylpropan-2-Ol
See more synonyms
2-Methyl-3-phenyl-2-propanol
3-Nitro-4-Methylbenzamide
Benzeneethanol, α,α-dimethyl-
Benzyl dimethyl carbinol
Benzyldimethylcarbinol
Dimethyl benzyl carbinol
Dimethylbenzylcarbinol
NSC 27228
NSC 46103
NSC 5236
Phenethyl alcohol, α,α-dimethyl-
Phenyl-tert-butanol
alpha,alpha-Dimethyl-beta-phenylethyl alcohol
α,α-Dimethylbenzeneethanol
α,α-Dimethylphenethanol
α,α-Dimethylphenethyl alcohol
β-Phenyl-tert-butyl alcohol
Description:
2-Methyl-1-phenyl-2-propanol is a type of fatty acid that belongs to group P2 and has been shown to be an antinociceptive in studies using the bladder as the animal model. This compound was also found to have a light emission property, which may be due to the presence of a hydroxyl group. 2-Methyl-1-phenyl-2-propanol can be synthesized by reacting glycol ether with hydrochloric acid, at a phase transition temperature of -20°C. The absorption enhancer properties of this compound are attributed to its ability to increase water solubility and decrease surface tension in vitro.
---
Chemical properties
Molecular weight:
150.22 g/mol
InChI:
InChI=1S/C10H14O/c1-10(2,11)8-9-6-4-3-5-7-9/h3-7,11H,8H2,1-2H3
InChI key:
InChIKey=RIWRBSMFKVOJMN-UHFFFAOYSA-N
Technical inquiry about:
3D-FM146100 2-Methyl-1-phenyl-2-propanol
Please use instead the cart to request a quotation or an order
If you want to request a quotation or place an order, please instead add the desired products to your cart and then request a quotation or order from the cart. It is faster, cheaper, and you will be able to benefit from the available discounts and other advantages.
* Mandatory fields.