2-Methyl-1-phenyl-2-propanol, 98+%, Thermo Scientific Chemicals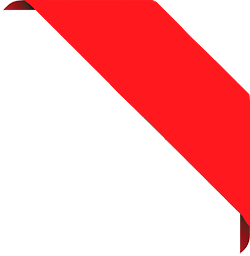 2-Methyl-1-phenyl-2-propanol, 98+%, Thermo Scientific Chemicals
Ref. 02-L03679
Estimated delivery in United States, on Friday 15 Dec 2023
---
Product Information
Name:
2-Methyl-1-phenyl-2-propanol, 98+%, Thermo Scientific Chemicals
Synonyms:
dimethylbenzyl carbinol
1,1-Dimethyl-2-Phenylethanol
1,1-Dimethyl-2-phenylethyl alcohol
1,1-Dimethylphenylethanol
1-Benzyl-1-methylethanol
1-Phenyl-2-hydroxy-2-methylpropane
1-Phenyl-2-methylpropan-2-ol
2-Benzyl-2-propanol
2-Hydroxy-2-methyl-1-phenyl-1-propane
2-Hydroxy-2-methyl-1-phenylpropane
See more synonyms
2-Methyl-1-Phenylpropan-2-Ol
2-Methyl-3-phenyl-2-propanol
3-Nitro-4-Methylbenzamide
Benzeneethanol, α,α-dimethyl-
Benzyl dimethyl carbinol
Benzyldimethylcarbinol
Dimethyl benzyl carbinol
Dimethylbenzylcarbinol
NSC 27228
NSC 46103
NSC 5236
Phenethyl alcohol, α,α-dimethyl-
Phenyl-tert-butanol
alpha,alpha-Dimethyl-beta-phenylethyl alcohol
α,α-Dimethylbenzeneethanol
α,α-Dimethylphenethanol
α,α-Dimethylphenethyl alcohol
β-Phenyl-tert-butyl alcohol
Description:
2-Methyl-1-phenyl-2-propanol is used in confecting floral essences, such as lily, narcissus, jasmine and keiskei and other advanced floral essences. Its acetic ester has fresh fragrance so that it has especial value. This Thermo Scientific Chemicals brand product was originally part of the Alfa Aesar product portfolio. Some documentation and label information may refer to the legacy brand. The original Alfa Aesar product / item code or SKU reference has not changed as a part of the brand transition to Thermo Scientific Chemicals.
Brand:
Alfa Aesar By Thermo Fisher Scientific
---
Chemical properties
Color/Form:
Colorless to white to pale yellow, Crystals or powder or crystalline powder or fused solid or clear liquid or viscous liquid as melt
InChI:
InChI=1S/C10H14O/c1-10(2,11)8-9-6-4-3-5-7-9/h3-7,11H,8H2,1-2H3
InChI key:
RIWRBSMFKVOJMN-UHFFFAOYSA-N
Technical inquiry about:
02-L03679 2-Methyl-1-phenyl-2-propanol, 98+%, Thermo Scientific Chemicals
Please use instead the cart to request a quotation or an order
If you want to request a quotation or place an order, please instead add the desired products to your cart and then request a quotation or order from the cart. It is faster, cheaper, and you will be able to benefit from the available discounts and other advantages.
* Mandatory fields.