gamma-Undecalactone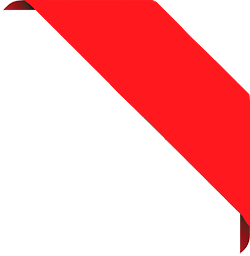 gamma-Undecalactone
Ref. 11-3298S
Estimated delivery in United States, on Monday 6 Feb 2023
---
Product Information
Synonyms:
(.+-.)-γ-Undecalactone
(5S)-5-heptyldihydrofuran-2(3H)-one
(RS)-γ-Undecalactone
-Heptyldihydro-furanone
2(3H)-Furanone, 5-heptyldihydro-
4-Hydroxyundecanoic acid lactone
4-Undecanolide
4-n-Heptyl-4-hydroxybutanoic acid lactone
5-Heptyl-tetrahydro-2-furanone
5-Heptyldihydro-2(3H)-furanone
See more synonyms
5-Heptyltetrahydro-2-furanone
5-heptyldihydrofuran-2(3H)-one
Aldehdye c14
Aldehyde C-14 myristic
Aldehyde C14
Aldehyde C<sub>14</sub> peach
Fema 2763
GAMMA.-Undecalactone
LACTONE C-11 γ-
Myristaldehyde
Neutralizing agent 350120-1
Nsc 406421
Nsc 46118
Nsc 76413
Peach Pure
Peach lactone
Peche Pure
Persicol
Tetradecanal
Tetradecyl Aldehyde
UNDECALACTONE, γ-
Undecan-4-Olido
Undecan-4-olid
Undecan-4-olide
Undecane-4-Olide
Undecanoic acid, 4-hydroxy-, γ-lactone
gamma-Undecanolactone
n-Tetradecanal
γ-(n-Heptyl)-γ-butyrolactone
γ-Heptyl-γ-butyrolactone
γ-Heptylbutyrolactone
γ-Undecalactone aldehyde
γ-Undecanolactone
γ-Undecanolide
γ-n-Heptylbutyrolactone
δ-Undecalactone
Description:
gamma-Undecalactone analytical standard provided with w/w absolute assay, to be used for quantitative titration.
---
Chemical properties
InChI:
InChI=1S/C11H20O2/c1-2-3-4-5-6-7-10-8-9-11(12)13-10/h10H,2-9H2,1H3
InChI key:
InChIKey=PHXATPHONSXBIL-UHFFFAOYSA-N
SMILES:
CCCCCCCC1CCC(=O)O1
Technical inquiry about:
11-3298S gamma-Undecalactone
Please use instead the cart to request a quotation or an order
If you want to request a quotation or place an order, please instead add the desired products to your cart and then request a quotation or order from the cart. It is faster, cheaper, and you will be able to benefit from the available discounts and other advantages.
* Mandatory fields.