3-Methylbenzylamine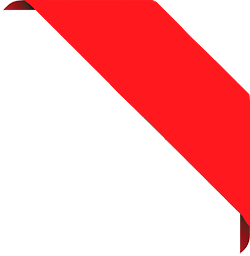 3-Methylbenzylamine
Ref. 3D-FM34332
| | | |
| --- | --- | --- |
| 1g | To inquire | |
| 2g | To inquire | |
| 5g | To inquire | |
| 10g | To inquire | |
| 25g | To inquire | |
Estimated delivery in United States, on Thursday 1 Feb 2024
---
Product Information
Synonyms:
(3-Methylphenyl)Methanaminium
(3-Methylphenyl)methanamine
1-(3-Methylphenyl)Methanamine
3-Methylbenzenemethanamine
3-Methylbenzyl amine
3-Methylbenzylbenzylamine
3-Methylbezyl amine
3-Xylylamine
Benzenemethanamine, 3-methyl-
Benzylamine, m-methyl-
See more synonyms
Methylbenzylamine
[(3-Methylphenyl)methyl]amine
m-Methylbenzylamine
m-Tolylmethanamine
m-Xylylamine
Description:
3-Methylbenzylamine is a nitro compound with the chemical formula CH3C6H4NO2. 3-Methylbenzylamine has been shown to act as a phosphatase inhibitor, preventing the hydrolysis of phosphate groups from nucleic acids. It also binds to amines and acts as an alkylating agent, which may be due to its functionalities of being both a triamine and an amine. 3-Methylbenzylamine can exist in two isomeric forms: alpha and beta. The alpha form is more stable than the beta form, with the beta form being more reactive and less soluble in water. 3-Methylbenzylamine has been shown to react with glyoxal, resulting in the formation of unsymmetrical dimers that are known for their high stability and low reactivity.
---
Chemical properties
Molecular weight:
121.18 g/mol
InChI:
InChI=1S/C8H11N/c1-7-3-2-4-8(5-7)6-9/h2-5H,6,9H2,1H3
InChI key:
InChIKey=RGXUCUWVGKLACF-UHFFFAOYSA-N
Technical inquiry about:
3D-FM34332 3-Methylbenzylamine
Please use instead the cart to request a quotation or an order
If you want to request a quotation or place an order, please instead add the desired products to your cart and then request a quotation or order from the cart. It is faster, cheaper, and you will be able to benefit from the available discounts and other advantages.
* Mandatory fields.