TAK-875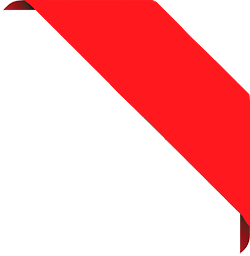 Estimated delivery in United States, on Tuesday 14 Jun 2022
---
Product Information
Synonyms:
(3S)-6-[[2',6'-Dimethyl-4'-[3-(methylsulfonyl)propoxy][1,1'-biphenyl]-3-yl]methoxy]-2,3-dihydro-3-benzofuranacetic Acid
Tak875
3-Benzofuranacetic acid, 6-[[2',6'-dimethyl-4'-[3-(methylsulfonyl)propoxy][1,1'-biphenyl]-3-yl]methoxy]-2,3-dihydro-, (3S)-
Tak-875
Description:
Applications TAK-876 is a selective G protein-coupled receptor 40 (GPR40) agonist (1,2). TAK-876 is a novel oral medication that has been developed to improve the secretion of insulin in a glucose-dependent manner, which has the potential to improve the control of blood sugar levels with a low risk of hypoglycemia.
References (1) Arak, T., et al.: Diabetes. Obesity. Metabolism., 14, 271 (2012) (2) Burant, C.F.,et al.: Lancet., 379, 1403 (2012)

---
Chemical properties
Color/Form:
White to Off-White Solid
InChI:
InChI=1S/C29H32O7S/c1-19-12-25(34-10-5-11-37(3,32)33)13-20(2)29(19)22-7-4-6-21(14-22)17-35-24-8-9-26-23(15-28(30)31)18-36-27(26)16-24/h4,6-9,12-14,16,23H,5,10-11,15,17-18H2,1-3H3,(H,30,31)/t23-/m1/s1
InChI key:
InChIKey=BZCALJIHZVNMGJ-HSZRJFAPSA-N
SMILES:
Cc1cc(OCCCS(C)(=O)=O)cc(C)c1-c1cccc(COc2ccc3c(c2)OC[C@H]3CC(=O)O)c1
Technical inquiry about:
TR-T004915 TAK-875
Please use instead the cart to request a quotation or an order
If you want to request a quotation or place an order, please instead add the desired products to your cart and then request a quotation or order from the cart. It is faster, cheaper, and you will be able to benefit from the available discounts and other advantages.