4-Aminophenylether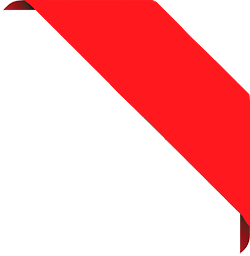 4-Aminophenylether
Ref. 04-C10215000
Estimated delivery in United States, on Monday 29 Aug 2022
---
Product Information
Synonyms:
Bis(p-aminophenyl) ether
Di(4-aminophenyl) ether
p,p'-Oxybis[aniline]
4-(4'-Aminophenoxy)benzenamine
4,4'-Diaminobiphenyl oxide
Oxydi-p-phenylenediamine
Oxydianiline
DDE
DPE
4,4'-Diaminodiphenyl oxide
See more synonyms
NSC 37075
Oxybis(4-aminobenzene)
4,4'-Diaminobiphenyl ether
NSC 6089
4,4'-Diaminodiphenyl ether
4,4'-Oxybis[benzenamine]
4,4'-Oxydiphenylamine
4,4'-Oxydianiline
4-Aminophenyl ether
p-Aminophenyl ether
4-(4-Aminophenoxy)aniline
p,p'-Oxydianiline
1-Amino-4-(4-aminophenoxy)benzene
4,4'-Diaminophenyl ether
4,4'-Oxybis(aniline)
Bis(4-aminophenyl) ether
ODA
p,p'-Diaminodiphenyl ether
Aniline
4,4'-oxydi- (6CI,8CI),4,4'-Oxybis-benzenamine
4-(4-Aminophenoxy)phenylamine
DPE (amine)
4,4'-Diaminodiphenyl Ether
4,4'-Diaminodiphenylether
4,4'-Diaminodiphenyloxide
4,4'-Diaminophenyl Ether
4,4'-Diaminophenyl Oxide
4,4'-Oxidianilina
4,4'-Oxydianilin
4,4'-diaminodiphenyl ether (4,4'-ODA)
4,4-Dadpe
4,4-Diamino diphenyl ether
4,4-Oda
4,4-Oxydianiline(ODA)
4-(4′-Aminophenoxy)benzenamine
Aniline, 4,4'-Oxydi-
Benzenamine, 4,4'-oxybis-
Dadpe
Ether, 4,4'-Diaminophenyl-
Nsc 37075
Nsc 6089
Oxybis(4-Aminobenzene)
Oxydi-P-Phenylenediamine
bis (p-Aminophenyl) Ether
---
Chemical properties
InChI:
InChI=1S/C12H12N2O/c13-9-1-5-11(6-2-9)15-12-7-3-10(14)4-8-12/h1-8H,13-14H2
InChI key:
InChIKey=HLBLWEWZXPIGSM-UHFFFAOYSA-N
SMILES:
Nc1ccc(Oc2ccc(N)cc2)cc1
Technical inquiry about:
04-C10215000 4-Aminophenylether
Please use instead the cart to request a quotation or an order
If you want to request a quotation or place an order, please instead add the desired products to your cart and then request a quotation or order from the cart. It is faster, cheaper, and you will be able to benefit from the available discounts and other advantages.
* Mandatory fields.