N-Phenyl-1,4-phenylenediamine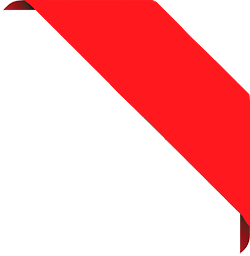 N-Phenyl-1,4-phenylenediamine
Ref. 04-C16071000
Estimated delivery in United States, on Friday 26 Aug 2022
---
Product Information
Name:
N-Phenyl-1,4-phenylenediamine
Synonyms:
4-Aminodiphenylamine
Peltol BR
(4-(Phenylamino)phenyl)amine
4-Anilinophenylamine
NSC 3401
4-Amino-N-phenylaniline
C.I. 76085
Variamine Blue RT (6CI)
S 789
N,4'-Bianiline
See more synonyms
p-Phenylenediamine
N-phenyl- (8CI)
N-Phenyl-1,4-benzenediamine
N-(4-Aminophenyl)aniline
N-Phenyl-p-phenylenediamine
Diphenyl Black
Semidine
Peltol BR II
Luxan Black R
4-(N-Phenylamino)aniline
Semidin
N1-Phenyl-1,4-benzenediamine
4-(Phenylamino)aniline
4ADPA
N-Phenyl-p-aminoaniline
p-Aminodiphenylamine
p-Semidine
NSC 37074
Azoic Diazo Component 22
p-(Phenylamino)aniline
4-Anilinoaniline
C.I. Oxidation Base 2,1,4-Benzenediamine
N-phenyl- (9CI)
C.I. Developer 15
p-Anilinoaniline
1,4-Benzenediamine, N-phenyl-
1,4-Benzenediamine, N1-phenyl-
1,4-Benzenediamine, N<sup>1</sup>-phenyl-
1-N-Phenylbenzene-1,4-diamine
4-Amino-Diphenylamin
4-Aminodiphenylamin
4-Benzenediamine,N-phenyl-1
4Adpa
Acna Black DF Base
Acnablackdfbase
Azosalt R
Azosaltr
Benzenediamine, N-phenyl-
Blackbasep
Diphenylamine, 4-Amino-
N-(4-Aminophenyl)anilin
N-(4-aminofenil)anilina
N-Phenyl-1,4-Benzenediamine
N-Phenyl-1,41phenylenediamine
N-Phenyl-P-Phenylenediamine
N-phenylbenzene-1,4-diamine
N<sup>1</sup>-Phenyl-1,4-benzenediamine
Nsc 3401
Nsc 37074
Variamine Blue RT Base
Variamine Blue Rt
p-Phenylenediamine, N-phenyl-
---
Chemical properties
InChI:
InChI=1S/C12H12N2/c13-10-6-8-12(9-7-10)14-11-4-2-1-3-5-11/h1-9,14H,13H2
InChI key:
InChIKey=ATGUVEKSASEFFO-UHFFFAOYSA-N
SMILES:
Nc1ccc(Nc2ccccc2)cc1
Technical inquiry about:
04-C16071000 N-Phenyl-1,4-phenylenediamine
Please use instead the cart to request a quotation or an order
If you want to request a quotation or place an order, please instead add the desired products to your cart and then request a quotation or order from the cart. It is faster, cheaper, and you will be able to benefit from the available discounts and other advantages.
* Mandatory fields.