USP-NF Online 2022 1-year Subscription (20 users) - English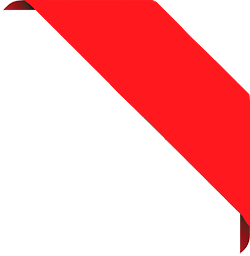 Estimated delivery in United States, on Friday 20 May 2022
---
Product Information
Name:
USP-NF Online 2022 1-year Subscription (20 users) - English
Synonyms:
United States Pharmacopeia (USP) and the National Formulary (NF)United States Pharmacopoeia
Description:
USPNF
The USPNF is a combination of two compendia, the United States Pharmacopeia (USP) and the National Formulary (NF). It contains standards for medicines, dosage forms, drug substances, excipients, biologics, compounded preparations, medical devices, dietary supplements, and other therapeutics. The current version of USPNF standards deemed official by USP are enforceable by the U.S. Food and Drug Administration for medicines manufactured and marketed in the United States.
The current version, USP 43NF 38, will become official on November 1, 2020.
An ISO certified Spanish translation (certified to ISO 17100:2015) of USPNF compendial content is available in USB Flash Drive format as the Spanish edition.
The USP 43NF 38 is the last edition that will be available in print or on a USB flash drive. Starting with the First Supplement to USP 43NF 38 that will be published on February 1, 2020, only the online format will be available. Future supplements and editions including the First and Second Supplements to USP 43NF 38 will not be printed or on flash drives. Only the online format will contain all current USPNF content.
Features
More than 4,900 monographs with specifications for identity, strength, quality, purity, packaging, and labeling for substances and dosage forms. View a sample USPNF monograph.
More than 350 general chapters providing clear, step-by-step guidance for assays, tests, and procedures
Helpful sections on reagents, indicators, and solutions, plus reference tables
Includes new General Chapter <800>Hazardous DrugsHandling in Healthcare Settings
Benefits & Applications
The USPNF offers convenient, comprehensive information for all phases of producing quality prescription, nonprescription, and compounded medicines; excipients; biologics; medical devices; and dietary supplements. It is essential for quality control, quality assurance, regulatory/compendial affairs, research and development, method development/analytical services, and corporate management. USPNF monographs and methods can help to
Ensure compliance with required U.S. quality standards
Work to world-recognized standards of precision and accuracy
Validate test results against proven benchmarks
Establish and validate in-house standard operating procedures, and specifications
Expedite new product development and approvals
A Valuable Reference for scientists, professionals, and students working in or with:
Pharmaceuticalsprescription and nonprescription drugs
Biological and biotechnology products
Blood and blood products
Compounded preparations
Cosmetics
Dietary supplements
Excipients/other drug ingredients
Medical devices
Medical gases
Medical libraries
Pharmacies
Schools of medicine and pharmacy
Veterinary drugs
Online format
Provides access to all updates posted online during the 12 months after subscription start date. Online features include enhanced search capabilities, ability to set alerts and bookmark pages, and a new history tab to quickly access all available versions of a document. Content is updated monthly with Accelerated Revisions, including Revision Bulletins and Errata, making USPNF Online a one stop shop for all content. The USPNF Online subscription is based on 12 months and can be purchased for 1 or more licenses.
Benefits of the new USPNF Online platform include:
New individual accounts, enabling each user to customize what they see on the product dashboard, making more efficient use of your time.
Completely new comprehensive search tool that operates like search tools on many popular websites, helping you to find exactly what you need.
Simplified navigation of all content with annotations to explain the content of different sections, thereby simplifying access for new or infrequent users.
The ability to save personalized bookmarks and easily return to any page through the Viewing Activity function, so you can efficiently go back to previous pages.
The ability to receive notifications of upcoming changes to specific documents, so you always know when key documents and tests are updated.
The ability to search across multiple editions of the USPNF Online instead of having to log out and then change editions.

Technical inquiry about:
45-2100001-2022 USP-NF Online 2022 1-year Subscription (20 users) - English
Please use instead the cart to request a quotation or an order
If you want to request a quotation or place an order, please instead add the desired products to your cart and then request a quotation or order from the cart. It is faster, cheaper, and you will be able to benefit from the available discounts and other advantages.